Welcome
Caring For Our Community Parish Nursing Program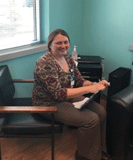 In the fall of 2017, Christian Care established a partnership with UnityPoint Trinity Parish Nursing & Health Ministry to offer on-site basic preventative healthcare for individuals and families utilizing our community meal site. Rhonda, our parish nurse, is on-site from 11:00am to 1:00pm every Wednesday. She can offer medical assessments, blood pressure screenings, education on health, wellness, medication, and provide referrals. Designed to improve the quality of life and enhance the impact of healthcare needs for low-income individuals and families, Rhonda's services are open to the public and anybody is welcome.
"CHIP IN" for Christian Care!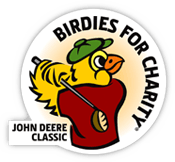 It is that time of year again! The John Deere Classic is once again kicking off its Birdies for Charity campaign and it has never been easier to "chip in" and make a difference! Call us or email us at sgottcent@christiancareqc.org to request a pledge form and then simply make a one-time flat donation OR pledge one cent or more per birdie you think will be made during the John Deere Classic this year. You can also print your own pledge form here. Be sure to put Christian Care as your charity and #1390 as our bird number! Completed forms can be dropped off at Christian Care located at 2209 3rd Avenue, Rock Island or mailed directly to Birdies for Charity, 15623 Coaltown Road, East Moline, IL 61244.
Become a Bridge Builder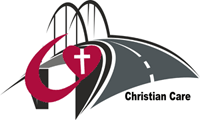 Please consider partnering with Christian Care through our Building a Bridge Back Home program to help provide shelter and food for people in need.  Join the community of partners striving to build a bridge helping those experiencing homelessness get from living on the street into safe, long term housing.
To help, consider becoming a monthly giver:
$10/ month provides 3 meals for a day for 1 person
$40/ month provides 1 night of shelter and 3 meals
$280/ month provides a week (7 days) of food and shelter
People right here in our community need your help.  Please consider becoming a Bridge Builder with Christian Care where your monthly gift will help feed and shelter hurting members of the Quad Cities community.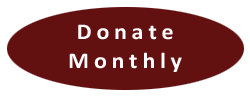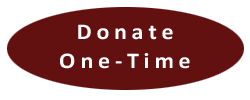 News
2019 July August September Newsletter
Events
Donor Appreciation Picnic-August 24, 2019
Bunco Blast - September 15, 2019
Quad Cities Crop Hunger Walk - Sunday, October 6, 2019
Pancake Breakfast-October 19, 2019
Mayor's Luncheon-November 6, 2019
Have a Heart for the Homeless Luncheon- February 8, 2020
Spaghetti Dinner- March, 2020 (TBD)
See the Events page for information...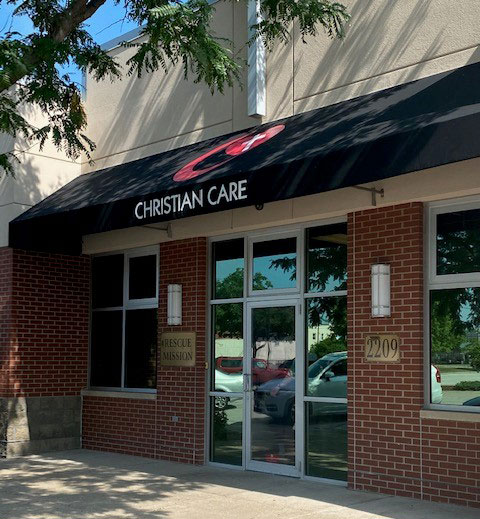 2209 3rd Ave, P.O. Box 4176
Rock Island, IL 61201-4176
309.786.5734
Celebrating Over 100 Years of Service!